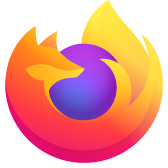 files gone
bookmark, files, photos, all gone. would let me log in to firefox. A windows effort
bookmark, files, photos, all gone. would let me log in to firefox. A windows effort
所有回覆 (1)
Files and photos are gone from Windows, or from a site you visited in Firefox?
If any Windows data is missing, the first thing to try is a normal shutdown and restart in case for some reason Windows started up under the wrong user or without proper permissions.
---
If Windows did a major update or refresh recently, it may have stashed your previous data in a temporary folder (saved for 28 days) under
C:\Windows.old
Can you find such a folder on your system?
If so:
Before proceeding, please set Windows to show you hidden files and folders: https://support.microsoft.com/en-us/help/14201/windows-show-hidden-files
Then check here:
C:\Windows.old\Users\<username>\AppData\Roaming\Mozilla\Firefox\Profiles\
If you find recent data there, please pause and we can suggest how to resurrect your saved files.