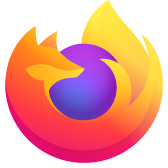 updated Firefox syn lost all bookmarks
Hello, I just upgraded my father Firefox and tried to sync his years of bookmarks and password information, but it isn't syncing on his account. can anyone help recover these? we logged into our account, but forgot the password, so we reset the password and logged back in with the new password and non of the bookmarks are coming back up? if you please please can help ! thank you
Hello, I just upgraded my father Firefox and tried to sync his years of bookmarks and password information, but it isn't syncing on his account. can anyone help recover these? we logged into our account, but forgot the password, so we reset the password and logged back in with the new password and non of the bookmarks are coming back up? if you please please can help ! thank you
所有回覆 (3)
Did you possibly reset the password of the Sync account because you forgot the password like you wrote above?
Resetting the password for the Firefox Account will remove all data stored on the Sync server because this password is used to encrypt your data before it is uploaded to the Sync server and only this password can decrypt this data. You would need to have a local backup to recover the bookmarks.
Note that Sync isn't designed to be used as a backup, but is merely meant to sync data between connected devices.
Firefox syns every day error , bug , Every day must change password