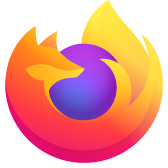 www.gstatic.com doesn't load
After all latest updates, unfortunately, I get the message "Waiting for www.gstatic.com..." and pages don't load. Any suggestions to overcome this problem are more than welcome. Firefox version 92.0 (64-bit)
After all latest updates, unfortunately, I get the message "Waiting for www.gstatic.com..." and pages don't load. Any suggestions to overcome this problem are more than welcome. Firefox version 92.0 (64-bit)
所有回覆 (4)
Dear FredMcD,
Thank you for your comments and assistance. This picture is the result of me trying to use https://translate.google.com/ page.
After I type the URL and accept google coolies policy, translation page is loading till the point presented in my picture. Further more, page isn't loading properly and nothing is working (doesn't complete any translation, doesn't change between languages etc)
Hint: Any blocking option for this site is off.
Any comments are welcome.
There have been many times I tried to translate a webpage, and it did not work.
Try contacting Google support.
Are you using containers as that might be a reason that content is blocked if this isn't caused by content blocking extensions ?
You can check the Web Console (Tools -> Web Developer) for messages about blocked content and about the presence of mixed or unsafe content.
You can check the Network Monitor to see if content is blocked or otherwise fails to load.
If necessary use "Ctrl+F5" or "Ctrl+Shift+R" (Mac: Command+Shift+R) to reload the page and bypass the cache to generate a fresh log.