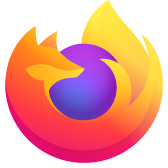 Ad Block
Is the a on/off for Ad Block ? Where is it ? Help !
Is the a on/off for Ad Block ? Where is it ? Help !
所有回覆 (3)
Hey there!
Could you please clarify your question so I may help you? Are you trying to disable the Ad block extension? Please see the following link below and see my solution (the first reply) and just go through the screenshots for what to do : https://support.mozilla.org/en-US/questions/1347276#question-reply
Hope I helped!
Kind regards,
Bithiah
Note that Enhanced Tracking Protection blocking content can also make websites think that an ad-blocker is active.
Firefox shows a purple shield instead of a gray shield at the left end of the location/address bar in case Enhanced Tracking Protection is blocking content. You can click shield icon for more detail and possibly disable the protection. You can check the Web Console for related messages about blocked content.
If you use extensions ("3-bar" menu button or Tools -> Add-ons -> Extensions) that can block content (Adblock Plus, NoScript, DuckDuckGo PE, Disconnect, Ghostery, Privacy Badger, uBlock Origin) always make sure such extensions do not block content.
make sure your extensions and filters are updated to the latest version
Hey there!
If your problem is solved, please mark a solution so that others can see this thread is solved. Thank you in advance!
Kind regards,
Bithiah