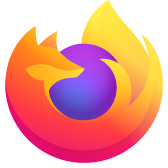 firefox 90.0.2 close tabs to the right
Does the current version of firefox; 90.0.2 have a button to "close tabs to the right"? Previous versions did
Does the current version of firefox; 90.0.2 have a button to "close tabs to the right"? Previous versions did
所有回覆 (5)
Of course it has! But some menu options could have been moved since "previous versions".
but where? Previously it was found by right-clicking on a tab and selecting it..
Hi 8sjy093xyhfs,
You can found it by following step:-
Right click on tab.
Choose Close Multiple tabs, then you will find sub menu where you can find close tabs to right option.
TyDraniu said
Now it's under right-clicking on a tab -> Close Multiple Tabs -> Close tabs to the right. There's also an add-on which brings it back to the previous position: https://addons.mozilla.org/firefox/addon/close-tabs-right/
Thanks to @TyDraniu and @Shashank Shekhar, I tried to select both answers as solving but it only allows one.