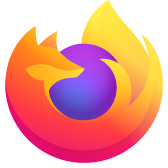 9.0 update missing,Browser Minimize, resize and close icons on top right
9.0 update missing,Browser Minimize, resize and close icons on top right
9.0 update missing,Browser Minimize, resize and close icons on top right
所有回覆 (7)
What do you normally display at the top of Firefox?
You could try turning some of those extra bars on/off to see whether that helps Firefox correct the display. You can do that using the Customize tab: Customize Firefox controls, buttons and toolbars.
Make sure you run Firefox in desktop mode and not in tablet mode.
This only happened when I updated Firefox to 9.0, the icons are there, however they are not visible. I currently have to align another program (like Excel) to find the position of the icons, this is time consuming and annoying.
sorry I use the Menu bar.
I did not consider that the theme would be a problem I disabled the theme and the icons appear. I then enable some other animated themes and the icons disappeared. If I use non animated themes the icons appear.
I have been using the same animated theme for years; previously update Firefox with no issues. For some reason 9.0 are having issues with some of the animated themes. I was using 'A N I M A T E D KITTY CAT (disabled)'. It appears that all the animated themes cause this problem.
Thank you very much for the suggestion, I would rather go without animated themes for the time being.
Thank you for testing that. Maybe the theme authors will need to update their themes for Firefox 90; not sure.