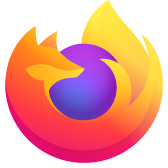 firefox not saving logins or passwords
after updating firefox 89, it not longer auto fills logins or passwords, no saved logins shown and I cant manually enter a new login. I am signed into my account, but when I try to create a new login, it says to enter password, although I am already logged in. I have it setup to ask to save logins, the box appears but nothing is saved, I have auto fill checked
after updating firefox 89, it not longer auto fills logins or passwords, no saved logins shown and I cant manually enter a new login. I am signed into my account, but when I try to create a new login, it says to enter password, although I am already logged in. I have it setup to ask to save logins, the box appears but nothing is saved, I have auto fill checked
所有回覆 (1)
It is possible that there is a problem with the logins.json and key4.db files involved with storing the logins.
Do you still see login data in logins.json if you open the file in a Firefox tab ?
You can try to rename logins.json (loginsOLD.json) and key4.db (key4OLD.db) in the Firefox profile folder with Firefox closed. Note that you need to set a new Primary Password if you use one when key4.db is removed.
You can use the button on the "Help -> More Troubleshooting Information" (about:support) page to go to the current Firefox profile folder or use the about:profiles page.
Help -> More Troubleshooting Information -> Profile Folder/Directory:
Windows: Open Folder; Linux: Open Directory; Mac: Show in Finder