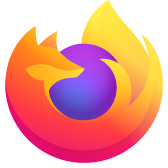 Secure Connection Failed
every time when i login my site in Mozilla Firefox i received a msg Secure Connection Failed. how can i resolve this issue?
every time when i login my [http://example.com site] in Mozilla Firefox i received a msg Secure Connection Failed. how can i resolve this issue?
所有回覆 (3)
Do you receive a more detailed error code? Please compare with these articles:
The info provided under
     Secure connection failed and Firefox did not connect
     How to troubleshoot security error codes on secure websites 

is wholly insufficient to fix this problem.
For example, undoing the various settings for AVAST did not make any difference. Or deleting any and all cookies and cached data in Firefox, didn't make any difference.
Info that would be nice to know: 1) How can I be certain that whatever certificates are on my computer are up to date and working. Why is there not a utility for that purpose? 2) If a certificate is no longer valid, how does the basic computer user replace it with one that does work? a) Why is there no info about this, and b) why is this not a fully automated process? Who is in charge of the certificate conundrum? Certainly not Firefox, because otherwise they would provide a download site for that purpose. 3) Likewise, the people on the receiving side of an URL (say: https://cruise.netteller.com/XXXFCU/Security/Login ) will suffer from the same problems I mentioned under item 1) and 2) above, because their is no IT person waiting next to each web-server, and no easy to follow instructions are provided by anyone. Am I right? Of course I am right.
What I experience: On many important issues, on the internet, there is no one responsible, no one to call, no one to fix anything. I'd fix it myself, given the data, the up-to-date step-by-step instructions. (Outdated instructions are another problem on the web.)
So, what'cha gonna do about it?
Hi Astonished_Firefox_User, your reply contained something that tripped the spam link filter and it is in the moderation queue. Meanwhile, what error code are you getting? It typically starts with SEC_ERROR or other text in ALL_CAPS. Depending on the error page, you may need to click an Advanced button to find it.