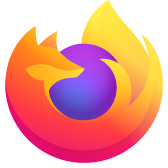 xxxxxxxxx
xxxxxxxxxxxx
由 tctuvan 於 修改
所有回覆 (20)
Did you change your password?
No, i don't change. I also exported my pass into a csv. Tried to log in firefox, then imported pass. But after closing ff, all are gone!
You may have been given a virgin blank profile upon upgrade. And your old default profile with everything was simply sent to the closet.
What you can try is to look at the profile management page and look around for other profiles listed. Then launch each of them and see if one looks very familiar to you. If so, then make that profile the "default"
Type the below into the URL field and press go:
about:profiles
I tried a new blank profiles, reinstalled firefox.... but this issue is still alive. This is a bug of firefox
I did try all. I have to backup files: key4.db logins.json. That why I did not lost all my passwords. THis really such issue. I can see After I'm be logged out automatically, the key4.db is modified. Now the only way to keep passwords is to copy key4.db logins.json or import passwords every time i start Firefox.
I am sure that FF is not the problem here but the symptom. You see, something on your system is deleting those files, imo. The question is if there are other files on your system that are also being deleted by are not as obvious as your FF user files.
It is because i think this issue is actually a Windows problem, then other steps should be taken to narrow down the problem.
What I suggest is to launch your windows in safemode w/networking. (I dont know what version you have because it is not cited on this thread for me via my browser) Then rebuild your FF data and then browse with it. Then see if FF is performing well while in safemode. Then power off machine. Power back safemode and reuse FF and see if its acting normal still.
If the above shows FF performs normal in safemode than normal mode, then i think you are 50% closer to figuring out the issue.
Again, i dont know which Win ver you are using at this time. But you can hard code windows start up so it starts in safemode only. And then when ready you can modify the setting while in safemode to return it to normal mode operations.
Type msconfig.exe in the win run command. Then on the tab for booting, there is a check box for safemode. Enable it, exit, reboot and try the above methodology.
Then let us know your findings.
I'm using windows 10. I tesed on safemode, it works and still show password after a restart.
I find out the main cause. logins.json is still there, still have login info. But the key4.db is modified whenever restarting windows, then start firefox. That why FF can't read login info. I'm thinking about an addon of firefox caused this issue. Then disabled all addon, but no luck. key4.db still is modifed after a restart.
Why is key4.db modifed after a windows restart and launch FF?
Since you have a backup of the logins, you can try to rename/remove the current logins.json and key4.db files and start with fresh files to see if that has effect. You need to set a new Primary Password when you remove key4.db.
If you have security software or other software that cleans up files in the profile folder then check its settings and remove the Firefox profile folder from their scans.
Yes , I tried to uninstall and install new firefox but the issue still exists. I don't use a Primary Password. I dont need it. I also do not remove key4.db
I have kaspersky for years without any problem. If kasperky delete any files, i will be notified about it. But It did not delete. I think this is a bug of firefox 8x. - Auto logged out of firefox.com/account disconnected - key4.db always modfied a window restart.
Not sure why Key4 file is being modified and how you can tell. I mean if the passwords and logins are a-ok while in safemode, then you may have anti-virus and or anti-malware running in windows. Then it / they think the key4 file is dangerous and deletes it.
So now that you feel confident that FF behaves while in safemode, you can replicate some of that environment in normal mode. Then see if FF continues to behave or does not.
Firstly, be logged out of the FF Account.
Secondly, start FF in Safemode, via Menu Help Troubleshoot mode.
Thirdly, launch Task Manager, ctrl del alt, and go to the Start UP tab. Then disable everything that is enabled. (Later you can re-enable each one back)
Then reboot windows and launch FF safemode. Test drive the issue and let us know what you get.
key4 was not deleted by kaspersky. I'm sure about it because I checked the modified time of key4 right before launching FF. key4 was modified only when FF is started in the first time after a windows reboot. Please Try to apply the settings in the images I attached in the previous reply to replicate the issue.
I now find out the reason. THis is a bug of firefox. When you use "Custom settings for history", key4 was always modified after a windows reboot.
A bug would mean that the "programming code" would effect many people, if not everyone.
For now, it seems that the issue is specific to your system.
If the so-called bug is not present in your safemodes, then the issue can not be classified as a bug.
So while i am not 100% disputing your beliefs, it would be reasonable to also believe its a bug in karpensky.
have you tried to reinstall it?
Unlucky, the issue still exists even after changing history settings. Do you mean reinstall kaspersky? Not yet. Anyway, I used kaspersky for many years and use firefox for many years. No problem. THe problem only happen after a recent FF upgrade. FF force to ask me to log in to synchronize. I forgot my password on firefox.com and have to reset it. Then I lost all my password. This was not problem because I still have backup my password in csv, then i can import them again.
Now, i can't even save new password. New password will be lost after a windows reboot. Very stuck with this annoyed issue.
I'm a web, app developer and I know what is a bug. I think this would be a bug or a conflict on a specific settings. Can you ask the developer team, when is the key4 modified? THen we could have more clue to track.
I can see in safemode, ff do not modify key4 on start. Safemode still have kaspersky, that was not problem
As a developer, though i am not arguing with you, you whould know about testing issues and theories in pure environments. As such, Windows safemode is essentially an environment designed to help figure out and find issues.
Another consideration that i believe you are failing to realize is that the issue you are having is specific to your system. For example, I dont use Karpensky. Also, i dont have the issues you are having. So is there are correlation between the 2 softwares?
While i do not have access to the "developers" and or know their methodologies for testing their programming, they should be using operating systems that are 100% free of software that are not developed by the makers of the o.s.'s. This would ensure the FF browser would be 100% compatible with the o.s.; instead of being compatible with the thousands of software on the market place.
So if you issue is not found in your Windows safemode, then you are over thinking this conundrum. In safemode startup apps like karpensky are supposed to be disabled and not be running.
In any case, you are welcome to file a bug at a site called BugZilla.
由 ·´¯`·...¸>-)))º> ~dbben 於 修改
Of course, This would be a confict of an addon, a software or anything else.... If you say that was not FF bug, that is ok. I just try to find out the main reason and ask FF to fix bug if possible. If Everything still keep the same as before, I don't change anything in addon, kaspersky.... the issue only happen after upgrade FF, that why i think if FF can fix this. Software is very hard to catch all error or confict, I'm very known about it. If someone say you must uninstall or not use kaspersky to make new version of FF work, I'll never update FF.
Anyway, I tried to delete key4 to FF generate new key4. It's strange that new key4 is 288kb. But after a windows reboot and open FF, It's was modifed to 14kb? You can check images
I see FF changed in Sync algorithm. Recent version, FF seems need to encrype passwords with Firefox.com password. Is that problem? because I do not enable sync for password
If there is any related developer team of Firefox, welcome to join this discuss.
Does New FF need to sync to show password?
Sync may or may not have your recorded logins.
What you can try is analyzing the profile(s).
Go to about:profiles via url bar.
Then see if there are other profiles listed in which you can launch and see if they have your user data.
Also, If you have data stored at your FF account, you can use it to populate a new profile with it.
Or if you dont have data store in it, then it would be good to upload some after you temporarily restore your user data via copy and paste your user files
Then be sure you are logged our of the FF account. I have 100% no confidence in this FF subsystem.
While there are possibly more methodologies that could be used to figure out your issue; it's not worth the time and effort to deal with a buggy software. right? there are other options.
由 ·´¯`·...¸>-)))º> ~dbben 於 修改