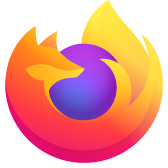 pictures
pictures from most websites dont show when browsing
pictures from most websites dont show when browsing
所有回覆 (2)
Hi
Do you have an example of a website where this is happening?
Can you attach a screenshot?
use a compressed image type like PNG or JPG to save the screenshot
---
Make sure you haven't enabled a High Contrast theme in the OS settings.
Make sure you allow pages to choose their own colors as this affects background images.
Options/Preferences -> General: Fonts & Colors -> Colors: "Override the colors specified by the page with my selections above"
Try "Never" if the default "Only with High Contrast themes" isn't working.