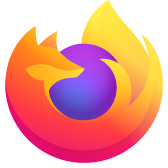 what the heck happened to restore previous session? I am so ticked
I cant find restore previous session, ticked off
I cant find restore previous session, ticked off
所有回覆 (8)
There is also a Library (bookshelf) button available that you can drag from the Customize palette to the Navigation Toolbar and navigate to "History -> Restore Previous Session".
In case you use "Clear history when Firefox closes".
do not clear the Browsing History
Options/Preferences -> Privacy & Security
Firefox will: "Use custom settings for history":
[X] "Clear history when Firefox closes" -> Settings
clearing "Site Preferences" clears exceptions for cookies, images, pop-up windows, and software installation and exceptions for passwords and other website specific data
clearing "Cookies" will remove all cookies including cookies with an allow exception you may want to keep
I found that yesterday and clicked on it and it did not work. However, once clicked, it did not offer the chance to click again. I have now spent hours going back and recovering. Thanks for the input, maybe it will work the next time
It works for me (but it's true that it can only be used once per session).
If Firefox thinks it already restored the session, it's worth also checking whether there are closed windows you can re-open. Either:
"3-bar" menu button > History > Recently Closed Windows
(menu bar) History > Recently Closed Windows
"Library" toolbar button > History > Recently Closed Windows
Note: Each window also has its own Recently Closed Tabs list.
I am not sure what you mean by library. All of the other routes are not working. The recently closed windows option is not currently showing anything. Thank you so much for your reply.
The Library button is a button added in Firefox 57 that looks like a few books:
. Everyone used to have that button, but maybe not any more.
---
There are a lot of directions I could go at this point.
Q: Did you lose any other data, other than your last session tabs?
Assuming NO, let's see what we can salvage:
Firefox creates numerous session history files, but because session history is only for the immediately previous session, it is unfortunately too easy to lose it. Could you start by making a backup of your existing session history files? Here's how:
(1) To open your profile folder...
You can open your current Firefox settings (AKA Firefox profile) folder using either
"3-bar" menu button > "?" Help > More Troubleshooting Information
(menu bar) Help > More Troubleshooting Information
type or paste about:support in the address bar and press Enter
In the first table on the page, find the Profile Folder row and click the "Open Folder" button. This should launch Windows' File Explorer listing the contents of your current profile folder.
(2) Copy out session history files
In your profile folder, double-click into the sessionstore-backups folder. Save all files here to a safe location such as your Documents folder.
(3) What files did you find?
The kinds of files you may find among your sessionstore files are:
recovery.jsonlz4: the windows and tabs in your currently live Firefox session (or, if Firefox crashed at the last shutdown and is still closed, your last session)
recovery.baklz4: a backup copy of recovery.jsonlz4
previous.jsonlz4: the windows and tabs in your last Firefox session
upgrade.jsonlz4-build_id: the windows and tabs in the Firefox session that was live at the time of your last update
Could you take a look at what you have and the date/time of the various files to see whether you think any of them would have the missing tabs?
To preview the contents of a file, you can drag and drop it onto a tool on my site, then click Scrounge URLs:
https://www.jeffersonscher.com/ffu/scrounger.html
If you don't get a list within 15 seconds, that probably means the script is caught in a loop. You may need to close the tab to avoid a tab crash and then try again in a new tab.
If you get a useful list, use the Save List button to archive it as a web page of clickable links for future reference, in case no other approach is successful.
Wow, you know way more than I do. What I did is go to history and just go through everything and recovered the tabs that I wanted. Really a pain but I did it. I think that I have pretty much all the need/want. I did end up on a firefox page and clicked for it to restore previous tabs/windows whenever it opens. I just restarted my computer and it seems to be working. I have no idea what did happen. I found the restore session on the 3 bar tab. It was in the darkened mode but did not respond as it should have when I clicked it and of coarse, you only get one shot each time you start out. Thank to you and everyone that tried to help. If you ever have a question re cats and especially Bengals, let me know. I know more about that. You people are super and i appreciate your efforts.