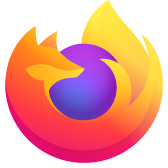 do not like new 89.0 version
Do not like 89.0 new Firefox. How do I download and install 87.0 version ?
Do not like 89.0 new Firefox. How do I download and install 87.0 version ?
所有回覆 (8)
I guess you don't like Firefox 88 either? ☺️
What exactly don't you like about it? I'll see if there are solutions that allow you to keep the security fixes of Firefox 89.
no! 88.01 is great. And it was not broken, so why screw it up? 89 is junk. You can fix any security problems without changing the way it looks or works!! Google and duckduckgo does not work and it looks like crap.
Jim Sherwood, N4UOZ
Okay, you said you wanted to downgrade to 87, not 88, which I thought was funny.
What do you mean when you say that Google and DuckDuckGo are not working? They work fine here. Are the pages not loading? Can you type in a search? Does clicking on the search button not work? Do you see any search results? Are you able to click on any search results?
Regarding the look, there's a Firefox theme on the addons site called Photon Colors, which I found helps a lot.
Go to https://addons.mozilla.org/firefox/addon/photon-colors/ and click on Install Theme.
Having seen the 'screen-shots' of the new "89" version of FF, I'm looking for a DL link to 88.01, which is what I'm running now, and a way to shut off any way to 'update', as I have no use for the new version, and because I want the exe for my SSD, so I can, if need be, re-install without having to restore. I feel like a ping-pong game between FF and WF. I do wish Pale Moon had the video downloader add-ons/extentions FF/WF have available. Thanks for reading.
Any chance of a serious reply, not some garbage about installing a theme. BTW if you're thinking that suggestion is useful, it isn't. Themes do NOT address the problems with the UI, they just put pretty colors on top of a horrible design.
Hi John, Jim is the person who asked the original question, and this thread should be devoted to helping him with whatever problems he has with the new version.
For better help, it would be best to use https://support.mozilla.org/en-US/questions/new where volunteers can get more details about your setup.