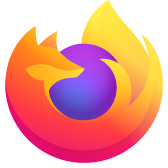 Firefox 88.0.1, Windows 10 64: not online and can't open settings
Hello all, after reinstallation my Firefox 88.0.1 on Windows 10 64 Bit does not go online. I can't open the settings. Other browsers like Opera and Edge are ok on the computer. Does anybody have any hints ? Many thanks, Volker
Hello all, after reinstallation my Firefox 88.0.1 on Windows 10 64 Bit does not go online. I can't open the settings. Other browsers like Opera and Edge are ok on the computer. Does anybody have any hints ? Many thanks, Volker
所有回覆 (6)
Some problems occur when your Internet security program was set to trust the previous version of Firefox, but no longer recognizes your updated version as trusted. Now how to fix the problem: To allow Firefox to connect to the Internet again;
Make sure your Internet security software is up-to-date (i.e. you are running the latest version).
Remove Firefox from your program's list of trusted or recognized programs. For detailed instructions, see
Configure firewalls so that Firefox can access the Internet. {web link}
Thanks for your advice. I first removed Firefox from my Firewalls list of trusted or recognized programs, rebooted my computer and then Firefox added a new entry. But this didn't solve the problem.
Start your Computer in safe mode with network support. Then start Firefox. Try Secure websites. Is the problem still there?
http://encyclopedia2.thefreedictionary.com/Linux+Safe+Mode Starting Any Computer In Safe Mode; Free Online Encyclopedia

If the problem goes away with the computer in Safe Mode, the problem is with one of the other programs on the system.
As a test, disable your protection programs.
Hello FredMcD, both hints don't make a difference. Other browsers work fine. But I want to use Firefox, as on my other devices. It is very strange that I can't open the settings within Firefox, even in secure mode or without Firewall.
You can check for issues caused by a corrupted or incomplete Visual C++ installation that is missing runtime components (Redistributable Packages) required by Firefox, especially VCRUNTIME140_1.dll.
See "Visual Studio 2015, 2017 and 2019":