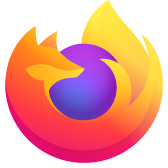 Video Driver Fails & Recovers when update to anything beyond 82.0.3
I have Windows 8.1 64 Bit Intel HD Graphics display adapter Ver 9.17.10.2817
I have tried updating to newer versions of Firefox beyond 82.0.3, Refreshing Firefox, Removing and reinstalling Firefox and after I do these my video driver fails and recovers when a web page loads in Firefox. No other apps I am running cause the failure. Only Firefox. Firefox works OK on 82.0.3. Windows report of failure is Problem Event Name: LiveKernelEvent Code: 141
I have Windows 8.1 64 Bit Intel HD Graphics display adapter Ver 9.17.10.2817 I have tried updating to newer versions of Firefox beyond 82.0.3, Refreshing Firefox, Removing and reinstalling Firefox and after I do these my video driver fails and recovers when a web page loads in Firefox. No other apps I am running cause the failure. Only Firefox. Firefox works OK on 82.0.3. Windows report of failure is Problem Event Name: LiveKernelEvent Code: 141
所有回覆 (1)
hmm?
maybe some tweaking might help
firstly, go to intel and see if there id an updated driver for your card
then secondly, open your graphics card settings console and disable settings that give apps control of the driver.
the above are just thoughts for trying.
but you may be better off sticking to the FF version that works for you.