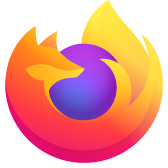 Firefox is sending me to https://www.social-searcher.com/facebook-search/
Hi, Firefox keeps defaulting to https://www.social-searcher.com/facebook-search/ when I have set my default to google.com. Anyone have an idea how to fix this? Thank you!
被選擇的解決方法
Hi Sally,
open Firefox in safe mode
open menu -> help -> Restart with add-ons disabled 

shortcut: Alt, H, R
use Firefox normally and check that you are facing the Search issue there.if you are facing issue in normal mode only then some add-ons is causing that issue, else try resetting Firefox https://support.mozilla.org/en-US/kb/reset-preferences-fix-problems use the link and follow the steps shown. first try Refreshing if you fix you problem then skip resetting and then try resetting
從原來的回覆中察看解決方案
👍 0
所有回覆 (3)
Type about:preferences#search<enter> in the address bar. You can select any search engine to be your default from here.
You can also remove any engine from here.
Hi Fred, My default is Google in Firefox, yet it keeps opening facebook search. Some wires are crossed somewhere. Any suggestions? Sally
PS. The Firefox browser no longer allows me to take a screenshot, the selection is missing. I used Grab.
選擇的解決方法
Hi Sally,
open Firefox in safe mode
open menu -> help -> Restart with add-ons disabled 

shortcut: Alt, H, R
use Firefox normally and check that you are facing the Search issue there.if you are facing issue in normal mode only then some add-ons is causing that issue, else try resetting Firefox https://support.mozilla.org/en-US/kb/reset-preferences-fix-problems use the link and follow the steps shown. first try Refreshing if you fix you problem then skip resetting and then try resetting