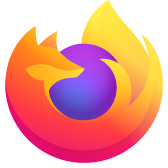 Font rendering issues
Hi, i have font rendering issues on some websites.
I found out it has something to do with the Hardware Acceleration.
When I turn it off, everyting is ok.
However, then other websites which require more performance are really slow.
How can I fix the big without turning off hardware acceleration?
This website among others causes font issues with hardware acceleration ON:
Hi, i have font rendering issues on some websites. I found out it has something to do with the Hardware Acceleration. When I turn it off, everyting is ok. However, then other websites which require more performance are really slow. How can I fix the big without turning off hardware acceleration? This website among others causes font issues with hardware acceleration ON: https://www.lazada.vn/
所有回覆 (1)