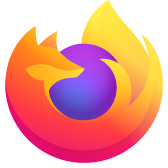 When uploading huge files, does FF timeout and try to resend?
I'm seeing some weird behavior in FF.
I have an HTML page that allows the user to click on a link to trigger a file upload to a remote server. The file being uploaded is usually > 2GB and takes a LONG time to upload (sometimes > 1.5hrs due to slow link to remote server).
What we see is the remote server ends up with multiple corrupted versions of the same file.
Could it be that FF is silently timing out waiting for a HTTP response and then retrying to upload the file? I can't think of any other explanation for the multiple files, since the user only clicks once on the hyperlink.
Thank you, Dan
I'm seeing some weird behavior in FF. I have an HTML page that allows the user to click on a link to trigger a file upload to a remote server. The file being uploaded is usually > 2GB and takes a LONG time to upload (sometimes > 1.5hrs due to slow link to remote server). What we see is the remote server ends up with multiple corrupted versions of the same file. Could it be that FF is silently timing out waiting for a HTTP response and then retrying to upload the file? I can't think of any other explanation for the multiple files, since the user only clicks once on the hyperlink. Thank you, Dan
所有回覆 (1)
it very much could be a timeout issue here, if its a problem to you, maybe you could cut the files or compres em