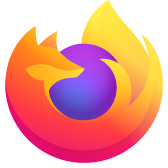 Used Primary and it replaced all the saved password
Hi,
I was trying to use firefox primary password without knowing what it does :(. Well by the time i set the primary password in firefox i realise that it replaced all the saved login passwords of over 600 URLS with primary password.
I checked few articles where they have spoken about replacing logins-backup.json and key4.db file. In my case though i think this will not help because i had my syncing on, when i did primary password setting change. is there any method with which i can restore my previous passwords by creating new profile may be.
Just desperately need way with which i can restore the passwords else this will be really difficult for my work
Thanks Prasad
Hi, I was trying to use firefox primary password without knowing what it does :(. Well by the time i set the primary password in firefox i realise that it replaced all the saved login passwords of over 600 URLS with primary password. I checked few articles where they have spoken about replacing logins-backup.json and key4.db file. In my case though i think this will not help because i had my syncing on, when i did primary password setting change. is there any method with which i can restore my previous passwords by creating new profile may be. Just desperately need way with which i can restore the passwords else this will be really difficult for my work Thanks Prasad