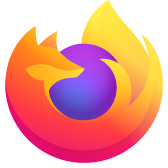 Firefox keeps randomly resetting
Every 2 to 3 days sometimes longer, Firefox will randomly reset itself and close out all windows and tabs to a single window and different search engine. Restore last session is never available when this happens even though I have that selected and checked and it does work when I manually close out windows and tabs myself so i know that preference is selected. My search engine preferences are always reset and have to restore defaults as well. Mac os Big Sur 11.2
Thanks to anyone who can help me solve this sudden mystery. Long time user of firefox on macbook pro and mac towers.
Ronnie DiCicco
Every 2 to 3 days sometimes longer, Firefox will randomly reset itself and close out all windows and tabs to a single window and different search engine. Restore last session is never available when this happens even though I have that selected and checked and it does work when I manually close out windows and tabs myself so i know that preference is selected. My search engine preferences are always reset and have to restore defaults as well. Mac os Big Sur 11.2 Thanks to anyone who can help me solve this sudden mystery. Long time user of firefox on macbook pro and mac towers. Ronnie DiCicco
所有回覆 (4)
Hi Ronnie.
This is due to a common mistake that a lot of Mac users make when installing Firefox on their computer. If you are running Firefox directly from the downloaded firefox.dmg you will get this issue. You need to drag and drop the firefox.app file within that folder into the Applications folder on your Mac.
See How to download and install Firefox on Mac for more information.
This is because a DMG file is a virtual disc file. Mac loads that as if it's a disc. Occasionally (usually after a restart), Mac will "eject" all of your virtual discs and then reload them. When it's reloaded, the path that Mac gives that virtual disc usually isn't the same as it was. When you open Firefox, Firefox sees that the location of the program is different from the last time you started it, so it thinks it's a new installation of Firefox.
Thanks for taking the time to reply... is there a reason this would start happening now as opposed to the past 5 years, longer that i've been using the same app icon to open Firefox ? I've had the same lap top, the only thing that has changed is the upgrades with OS and whatever updates happen with Firefox itself.
Ronnie
Do you lose personal data like bookmarks ?
Do you only have one profile folder ?
No I don't lose any bookmarks or history. However the browser closes, re opens and the tabs i had open are no longer there and the option to restore previous session is not available. This just recently started happening. If you can direct me where I would find the profile folders for firefox, I could tell you that answer. I can tell you that I haven't done anything different or reset anything manually. Thanks for the continued conversation and help.
Ronnie