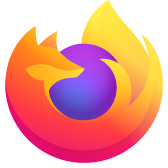 When firefox did the new upgarde, it wiped out many of my programs, photos, music etc. IS there any way to recover all the lost data?
Is there any way to recover the lost data?
Is there any way to recover the lost data?
所有回覆 (3)
That's unlikely, can you be more specific about the update release date and the version. I also believe that an update in browser wouldn't erase files, data stored on the physical disk(hdd or ssd or Nvme). However your browser stored information can/can't change. If it has it could be any malicious software mistakenly downloaded from a third party site. I would also like to follow up on the issue.
Did you already try doing a normal shutdown and restart of Windows? That can help with releasing locked files and resolving problems with user privileges.
After restarting the computer,
You may have ad/mal-ware. Further information can be found in this article; https://support.mozilla.org/en-US/kb/troubleshoot-firefox-issues-caused-malware?cache=no
Run most or all of the listed free to use malware scanners. Each works differently. If one program misses something, another may pick it up.