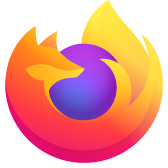 problems with zoom
host meeting but other participants cannot join
host meeting but other participants cannot join
所有回覆 (3)
Users cannot join a Zoom meeting and that's a Firefox issue? interesting... Send me an invite and use the direct message option in my profile for this forum.
由 jonzn4SUSE 於 修改
From looking at the Zoom page you can just send me the meeting ID. I'm on East Coast time.
Hi ronwinn.com, are you launching the meeting in the locally installed Zoom client software -- either using the EXE download or the zoommtg: link? Or are you using Zoom's website to run the meeting?
In the Zoom client software, make sure you display the Participants list so you can admit people from your meeting's waiting room:
https://support.zoom.us/hc/en-us/articles/115000332726-Waiting-Room
For Zoom on the web, I don't know, I haven't tried running a meeting that way.