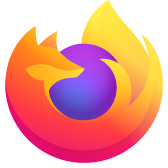 Bookmarks
I had to reinstall Mozilla Firefox (windows 7) I cannot find my bookmarks. I will have a nervous breakdown if Mozilla did not carry them over. Please someone tell me how to get them back.. I am sick to my stomach over this. Mike
I had to reinstall Mozilla Firefox (windows 7) I cannot find my bookmarks. I will have a nervous breakdown if Mozilla did not carry them over. Please someone tell me how to get them back.. I am sick to my stomach over this. Mike
所有回覆 (2)
Hi
Thank you for your question.
It appears from your question, that you are using Firefox Sync as a back up service. This is not what Sync is designed to do. The Firefox Sync service takes a copy of the data you wish to include and transfers it to a second device (typically a mobile device such as a tablet or a telephone) running a copy of Firefox. The storage in between all attached devices is both temporary and fragile and is not stable enough to be (and is not designed as) a reliable backup service.
If you have a copy of your Firefox profile for desktop Firefox, you may be able to recover your bookmarks and other data. Please have a read of this article.
If you have a copy of your data on a mobile version of Firefox, please follow these instructions to connect it to Firefox Sync to copy your data.
Uninstalling and reinstalling Firefox shouldn't have affected your personal data stored in the profile folder in "AppData\Roaming" unless you removed the profile folder as well.
You can check if you have an "Old Firefox Data" folder on the desktop in case the Refresh feature in Firefox has been used and a new profile has been created.
See also: