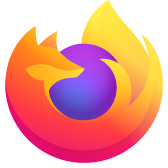 Bookmarks
Why can I no longer add or delete bookmarks
Why can I no longer add or delete bookmarks
所有回覆 (1)
If you have sync, and there is a problem anywhere, Shut Down Sync Immediately On All Devices to prevent the problem from spreading. Once the problem is fixed, perform the same repair on all computers/profiles before using sync again.

[v57+] Places Maintenance is built into Firefox.
Type about:support<enter> in the address bar.
You will find Places Database near the bottom. Press the Verify Integrity button.
When done, copy and post the results here.
https://support.mozilla.org/en-US/kb/fix-bookmarks-and-history-will-not-be-functional