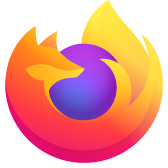 I need to move the FF profile from a laptop to another but FF's been unresponsive for almost a week
I need to transfer my FF profile from a Sony to Lenovo. The hardest challenge should be moving from a Win 7 to a Win 10, but I'm not really worried about that. The huge problem is that for almost a week FF stopped pushing web notifications of any sort of any of the platforms I've authorized. Important (?) note: randomly a couple days ago the notifications started working for no reason, I wasn't doing anything in specific, just working. I took screenshots to see if the debugging - runtime: about:debugging#/runtime/this-firefox#serviceworkers and saw changes here and there but nothing that could shed light as to why this happened. Example: if the notifications working were all running or stopped but saying fetching or not fetching.. there weren't coincidences that IO could find anyway. I shut down the laptop, the next day the notifications were gone again and have been gone ever since. I think yesterday or the day before I downloaded FF again and ran it, but I don't think that did anything. I didn't uninstall it, I wasn't sure if doing so could worsen the problem in such a way I wasn't gonna be able to open FF at all. I know nothing about computers, any suggestion would be appreciated. I don't dare to move nor transfer anything to the new laptop afraid to keep having the same problem or worse in there too, not to mention I'm not familiar with it so I might have an ever harder time finding a work-around that could make something that doesn't work, work. My doubt is: whatever it is that is causing this defect, if I transfer this profile to the new laptop, will it continue to happen in there as well? Is it possible it's something wrong within the profile itself and if so what can I do to transfer all this data to the new laptop? I really need his profile. Is there anything I can do to know where this problem is coming from? Am I causing the problem unwillingly, but most importantly, will this keep happening in the Lenovo? Is there any way to troubleshoot this specific issue to make sure wtv it is, won't be transferred within the profile to the new laptop so it won't fail in there as well? Please let me know if you need more information, any tips would be appreciated
I need to transfer my FF profile from a Sony to Lenovo. The hardest challenge should be moving from a Win 7 to a Win 10, but I'm not really worried about that. The huge problem is that for almost a week FF stopped pushing web notifications of any sort of any of the platforms I've authorized. Important (?) note: randomly a couple days ago the notifications started working for no reason, I wasn't doing anything in specific, just working. I took screenshots to see if the debugging - runtime: about:debugging#/runtime/this-firefox#serviceworkers and saw changes here and there but nothing that could shed light as to why this happened. Example: if the notifications working were all running or stopped but saying fetching or not fetching.. there weren't coincidences that IO could find anyway. I shut down the laptop, the next day the notifications were gone again and have been gone ever since. I think yesterday or the day before I downloaded FF again and ran it, but I don't think that did anything. I didn't uninstall it, I wasn't sure if doing so could worsen the problem in such a way I wasn't gonna be able to open FF at all. I know nothing about computers, any suggestion would be appreciated. I don't dare to move nor transfer anything to the new laptop afraid to keep having the same problem or worse in there too, not to mention I'm not familiar with it so I might have an ever harder time finding a work-around that could make something that doesn't work, work. My doubt is: whatever it is that is causing this defect, if I transfer this profile to the new laptop, will it continue to happen in there as well? Is it possible it's something wrong within the profile itself and if so what can I do to transfer all this data to the new laptop? I really need his profile. Is there anything I can do to know where this problem is coming from? Am I causing the problem unwillingly, but most importantly, will this keep happening in the Lenovo? Is there any way to troubleshoot this specific issue to make sure wtv it is, won't be transferred within the profile to the new laptop so it won't fail in there as well? Please let me know if you need more information, any tips would be appreciated
所有回覆 (15)
As to sharing your Firefox profile, you have two options.
1) Using sync:
https://support.mozilla.org/en-US/kb/how-do-i-set-sync-my-computer Sync your bookmarks, history, passwords, add-ons and open tabs with another copy of Firefox. Learn how to set up Sync.
https://support.mozilla.org/en-US/kb/how-do-i-choose-what-types-information-sync-firefox We'll show you how to choose which types of information (bookmarks, history, add-ons, and passwords) to share across all your devices through Firefox Sync.
https://support.mozilla.org/en-US/kb/firefox-sync-troubleshooting-and-tips

https://support.mozilla.org/en-US/kb/sync-firefox-bookmarks-and-browsing-history-iOS Sync your passwords, history, tabs and other browsing information across your iOS, Android and desktop computers with Firefox Accounts.
2) Using a thumb (or other external hard) drive:
Type about:support<enter> in the address bar.
Under the page logo on the left side, you will see Application Basics. Under this find Profile Folder. To its right press the button Show Folder.
Windows: Show Folder; Linux: Open Directory; Mac: Show in Finder
Linux: Under the page logo on the left side, you will see Application Basics. Under this find Profile Directory. To its right press the button Open Directory.
Now Close Firefox. This is your current profile. Copy the folder As Is to a folder on a thumb drive. Then Copy the folder to the new system.
Hi Fred, thank you for the step-by-step for the transfer. However my main concern at the moment is transferring an existing FF problem to a brand new computer. Do you have any idea where this notification problem is at and if I can stop it from being transferred along with every thing else? I've been using it for years and for work and I can't afford to leave all the data.
I'm scared to do the transfer and pass this problem to the new computer. Please tell me if this is actually a bug that I should report or for how long I should stay like this, cause I'm honestly afraid to transfer all my data to the new computer and find this issue is still present considering it is a new laptop I'm not familiar with (never had Lenovo before) not to mention is windows 10 that I'm not as familiar with as I am of 7.
Ok I've been reading a few of the posts for about 3 hrs or so. I was jealous of all the people who can't seem to be able to turn the notifications off but now I'm worried since that seems to be a recurrent issue perhaps they have made some changes that now are causing my issue. So I found a few threads, in one https://support.mozilla.org/en-US/questions/1285735 I discovered about:config and tried my luck having: dom.webnotifications.requireinteraction.enabled as True It was False, is it false for everyone whose notifications work? Please I'd like to know. Even though OP had a different issue than my own. Since that one didn't make any changes I kept searching and found this one: https://support.mozilla.org/en-US/questions/1275193 Which led me to discover Web Console! I?m really ignorant for these things, please excuse my ignorance. I?m not sure what to do with the info the web console provided me? On the 1st SS that I took of the errors shown on twitter, I managed to see something related to subscriptions and I assumed it could be the notifications thing? So I clicked it and of what shows the 2º SS I figured maybe that's a problem. It says: expires: 31 Mar 1981. Except that date is supposed to be an ancient date so it never expires? But how does that make any sense for FF? Whatever the case my be, I really dunno what to do with all this information.
Also this one: https://support.mozilla.org/en-US/questions/1287625 Op very angry cause he couldn't stop notifications, gave me hope so I could wtv it is he was doing to get mine back. Problem is I can't find this line in about:config page; Global setting Push notifications: dom.push.enabled <- it's not there! I can't find it in there, why? How can I add it back? Maybe that's why I stopped getting my notifications! That's the last SS, with 2 searches I made for global and notifications. I'm so tempted to touch every thing in the notifications!
Since my main problem is transferring this (defective) profile to a new computer I figured what if I create a new user on windows on my current laptop, so I download FF in there, I log in to both my twitter and yt in there and test the notifications? It seems a bit too much of a hassle at this point but I'm running out of ideas and I don't wanna deal with this problem in the new laptop. Please guide me through this.
Bumping! Though I still work on weekends it doesn't involve clients so I'd have time to transfer the profile from 1 laptop to the other but I can't do it til I don't know at least what's going on with my FF profile in order not to move the issue from 1 to the other, please help guys!
Bumping! please any help would be appreciated.. Or even to know if it's so weird no-one has a clue, haaaalp
Hi, any news? Weekend is around the corner so I'd have the chance to transfer the profile to the new laptop if I had to test something before that.
I put out the call. That's all I can do.
I'm not sure if this helps, please forgive me for trying stuff now, in the weekends I have more time. Trying to test stuff singing to twitter in an incognito window but with a different twitter account it doesn't even allow me to see this: https://twitter.com/settings/push_notifications, it redirects me to setting saying your browser doesn't support push notifications (in attached image). So today on my main twitter account I was here: https://twitter.com/settings/push_notifications, trying my luck trying to push notifications and I get the unsupported browser message but it doesn't redirect me to settings unlike when I'm in incognito window with a different twitter account that never had notifications on. In about:config I changed this dom.webnotifications.serviceworker.enabled to false. I refreshed this right after: https://twitter.com/settings/push_notifications <- and then instead of allowing me to try to push notifications on my usual account that had notifications on, it redirected me to settings with that same message I get with the alt. twitter account. Is it possible that in about:config dom.webnotifications.serviceworker.enabled is set to true for some reason is reading it as if it was set to false? What could alter it?
dom.webnotifications.serviceworker.enabled needs to be default (true).
Are you possibly using "Delete cookies and site data when Firefox is closed" as that effects workers ?
If that is the create then try to create a cookie allow exception for https://twitter.com
Options/Preferences -> Privacy & Security
Cookies and Site Data: "Manage Exceptions"
Hi cor-el thank you and sorry for the late reply! Yes, dom.webnotifications.serviceworker.enabled was set as true ever since I checked. Yesterday I started using the latest FF version and either by coincidence with this or not, right after it finished loading I got yt notifications. I didn't try my luck this time, and left twitter notifications as off because I wanted to see if today notifications for yt were still working. All of this without my intervention, just like it stopped working, yesterday it was working again like nothing ever happened after almost a month. And fortunately today yt notifications seem to be working again, unlike last time when it randomly worked for a day and the next day it was dead again. The only difference is I didn't try to turn twitter notifications on as I won't try at least til I can transfer all my data to the new laptop hopefully this weekend. I wish I could help others more with my experience but I really did nothing I read the FF 'what's new' after the update but I'm afraid I'm too ignorant to tell if there's any of the fixes that could be related to what was happening, but I really hope so! I'll let you know if all keeps going smoothly.
Edit: except you guys suggested I should try to test the notifications for twitter that is! By all means, I'm as lost as I was before, so too afraid to make it not work again
由 intr0uble 於 修改