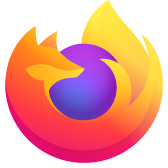 Import password from .csv file
I go to the Firefox Configuration Editor (about:config page), find the signon.management.page.fileImport.enabled preference and toggle it to true. But I still don't see the entry: Import from a File…
Can someone help me? Thank you
I go to the Firefox Configuration Editor (about:config page), find the signon.management.page.fileImport.enabled preference and toggle it to true. But I still don't see the entry: Import from a File… Can someone help me? Thank you
所有回覆 (6)
Thanks for the reply, in fact I hadn't noticed the number of realise ... Would you know any tricks to be able to do it without downloading the beta version?
No, you have to wait a week to the release of 80.
I'm running version 84 and have the same problem. I'm trying to import my information from an old machine to a new one and find this very frustrating. If I'm running a version higher than 79 why doesn't it work?
jpalterman said
I'm running version 84 and have the same problem.
Meaning, you can't see the entry Import from a File…? It means the feature is disabled. To enable it, go to the about:config page, find the signon.management.page.fileImport.enabled preference and toggle it to true.
由 TyDraniu 於 修改
You do have a CSV file from the old computer with your logins ?
If you do not yet have new passwords in 84 then you can copy logins.json and key4.db over to transfer the logins.
You can use the button on the "Help -> Troubleshooting Information" (about:support) page to go to the current Firefox profile folder or use the about:profiles page.
Help -> Troubleshooting Information -> Profile Folder/Directory:
Windows: Open Folder; Linux: Open Directory; Mac: Show in Finder