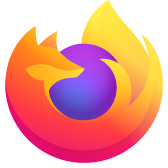 Two windows open every time I click on an email link
I am running on a new iMac. Every time I click on an email link two windows open. One window is my the home page I have set up and the second is the page that the email link takes me to. How do I have Firefox just open the window I go to via the link? This never happened before on my old system
I am running on a new iMac. Every time I click on an email link two windows open. One window is my the home page I have set up and the second is the page that the email link takes me to. How do I have Firefox just open the window I go to via the link? This never happened before on my old system
所有回覆 (10)
Firefox may repeatedly open new, empty tabs or windows after you click on a link, forcing you to close Firefox. The same untitled tabs or blank windows may open the next time you start Firefox if the previous session is restored.
This usually happens because you chose Firefox as the program to always use for a particular action, such as opening a certain type of file or launching an application to send mail.
Note: The Refresh Firefox feature can fix many issues by restoring Firefox to its default state while saving your essential information. Consider using it before going through a lengthy troubleshooting process.
https://support.mozilla.org/en-US/kb/firefox-repeatedly-opens-empty-tabs-or-windows
I ran the Firefox restore and that did not fix my issue. All of my settings seem to be correct. Any other suggestions?
Sounds as if you might have Firefox set for mailto. That doesn't work because Firefox "doesn't do email", although Firefox can work with web mail sites like Yahoo!Mail and Gmail. Just needs to be set up for mailto to open those web mail sites within Firefox preferences.
See if this support article helps you:
https://support.mozilla.org/en-US/kb/change-program-used-open-email-links
I have tried most everything to fix this. Just to reiterate ... I receive and email in Apple's imail that has a link imbeded in it. I click on that link. Firefox now (this did not happen in the past) simultaneously opens a window with my home Firefox home page and a second window with the page I am linking to. The home page window is behind the page I am linking to from the email. What used to happen is the home page would first launch and then that window would go to the page from the email link ... not opening two windows. I don't know how to stop firefox from launching two windows in this situation
I'd just like to chime in...this is EXACTLY what is happening to me as well. Bought a new Mac, installed FF, double windows whenever FF isn't open and I click a link in email.
The only think I'd like to add is that I run Catalina on three other Macs, including my old MBAir, an iMac, and a six-month old Mini, and FF this is the first time I've run into this issue.
So are we waiting for Apple or Mozilla to fix?
Thank you, Pete
Does it make a difference if you switch to the default theme via customize mode in case you currently use the builtin light or dark theme ?
I just tried all of the modes and it makes no difference
This problem also exists with macOS BIg Sur beta 11.0.1.
Firefox is my default browser (of course), so when Firefox is "not" open and I click on any link (like in an email), two Firefox windows will open. One of them will contain the information related to the link, while the other window will be blank. In addition, within the FIrefox window that has the link information, I "cannot" open another tab. I must go to the "blank" window to use a different browser session.
The problem does not occur if a Firefox window is already open.