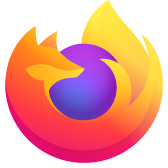 GMAIL
the gmail wont open in firefox anymore. is anyone else having this problem?
the gmail wont open in firefox anymore. is anyone else having this problem?
所有回覆 (14)
Are you seeing any particular error message? I use Gmail and it's been working fine for me.
it just shows a white page. when i put the same url in chrome, it works fine. There is no error message. Just one day it did this and has continued until now. Image uploaded.
I have the same problem. I receive errors while opening Gmail. It requests to enable Javascript, however according to the Java site Firefox no longer supports it. The page locks and it does not open until I clear the data, which can be several times a day.
this is the answer that solved my problem.
I'd recommend clearing your Firefox cache first. If that doesn't help, you should try clearing the cache again and clear your cookies as well. Read this answer in context
I had exact same problem as Nash described. Per Wesley's suggestion, I first cleared 'cache', but that didn't help. Then clearing 'cookies' for the website resolved my problem. Thanks!
由 pj92614 於 修改
I have this same problem. It has happened at least twice in the last month. Last time I cleared cache and cookies and it started working but this time that does not help. I can log into all my other google app (drive, calendar...) it is onlt the mail that does not work. From searching I can see that this happens often. Is there some sort of issue with the Firefox updates as it seems this happens when there are updates. I have also tried safe mode which some people have suggested and this also does not work.
由 treasurer2 於 修改
I have cleared all cookies and cache and still can't log in, any help? Please see the screenshot attached.....HELP please
Не могу зайти на свою почту gmail. Только с бразуера firefox другие браузеры заходят нормально. Просто не дает зайти. Приходит код на другую почту, пишет что мы не можем подтвердить что аккаунт ваш!
Its nice and fine. Just for heavens sake, tell me why?
I get it if it would be like once in a while, but not pretty much every fking week. I have and use both for a long time and it got sh1ty only a while ago. So I want a definite sollution not clearing periodically everithing just cos some program monkey (this one doesnt deserve a fking banana) made some sht.
Firefox 82.0.2, gmail 11/04/20. Fedora 32 https://getfedora.org/ .
Same thing. If I clear the cookies, it works. If I terminate Firefox and then restart it, it doesn't work on gmail until I clear the cookies again.
Please fix!
Same problem. Clear cache or reset every time or Gmail won't load. There doesn't seem to be any fix for this. The suggestions are always the same, clear or reset Firefox. This of course only works once. You will need to do this EVERY TIME you want to load Gmail. Not a feasible solution.
I too had this problem today (Nov 19) but once I cleared history I am able to access Gmail. Thanks.
EVERY TIME I try and open Gmail frm FireFox homepage I get this message from GOOGLE:
'The browser you're using doesnt support JavaScript, or has JavaScript turned off. 'To keep you Google Account secure, try signing in on a browser that has JavaScript turned on.'
I have RE-downloaded FireFox, Java, Chrome etc... Where in Firefox/Mozilla can I find IF javascript is turned OFF???
Only answer you seem to provide is clear cookies/Cache/
I DO NOT WANT TO HAVE TO CLEAR EVERYTHING AGAIN! THAT TOTALLY SUCKS.
THIS IS WASTING MY LIFE.
MOZILLA >>> FIX THIS!!! OR TELL US THAT GMAIL/GOOGLE IS BLOCKING my use on your site and I will give up even trying to use firefox.