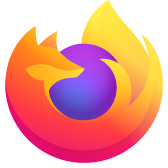 Translation
How to auto translate or translate any sites in firefox with out using a add on just like in chrome? I'm not promoting chrome but this is the best browser so far I've use . :) Stay safe Firefox team. God Bless
How to auto translate or translate any sites in firefox with out using a add on just like in chrome? I'm not promoting chrome but this is the best browser so far I've use . :) Stay safe Firefox team. God Bless
所有回覆 (2)
louisperater1725 said
How to auto translate or translate any sites in firefox with out using a add
Hello louisperater1725,

Maybe you'd like to do what I did :

I added https://translate.google.com to my Top Sites on the new tab page.

(you could of course also bookmark it).

Would that work for you ?

(edited typo)
由 McCoy 於 修改
Hi Louis,
unfortunately there is no translation feature in firefox by default as you can read here How to add translate feature to Firefox. Hence you need an addon. Chrome can offer that service as it uses his own service google translate. Of course that is a nice to have but using Firefox is not beeing about the most fancy browser, it's about privacy and what happens with your data. Hope that answered your question!
Stay safe and have a nice Sunday!