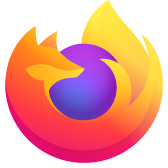 pop-up windows from apps say "cookies disabled"
Hi there, I've encountered an issue with a couple of PC Desktop Apps (Microsoft Teams, Kindle for PC), where there is a pop-up window to log in, but I cannot because it says that cookies are disabled. I have enabled cookies and pop-up windows and can log in to both my Amazon and MS accounts (thought my work authorisation website) without any problems at all just using the normal Firefox window, but the small log.in pop-ups just keep demanding cookies and saying they don't have any....
I am on Windows 7 using the latest Firefox update - and yhelp woul be greatly appreciated!
AGF
Hi there, I've encountered an issue with a couple of PC Desktop Apps (Microsoft Teams, Kindle for PC), where there is a pop-up window to log in, but I cannot because it says that cookies are disabled. I have enabled cookies and pop-up windows and can log in to both my Amazon and MS accounts (thought my work authorisation website) without any problems at all just using the normal Firefox window, but the small log.in pop-ups just keep demanding cookies and saying they don't have any.... I am on Windows 7 using the latest Firefox update - and yhelp woul be greatly appreciated! AGF