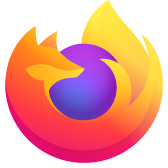 When I try to load a particular website from my company it suddenly won't open and I get an error message. Even though it has worked perfectly every day for the
I have used this website for some time, now it suddenly won't work getting an error message of SSL_ERROR_UNSUPPORTED_VERSION
I have used this website for some time, now it suddenly won't work getting an error message of SSL_ERROR_UNSUPPORTED_VERSION
所有回覆 (1)
Hi jrebelojr65, this error message refers to the level of TLS protocol used by the site: TLS 1.0, TLS 1.1, TLS 1.2, or TLS 1.3.
Recently Firefox is retiring TLS 1.0 and 1.1, but possibly your work site still uses the older version? You could take a look at the following settings:
(1) In a new tab, type or paste about:config in the address bar and press Enter/Return. Click the button accepting the risk.
(2) In the search box above the list, type or paste TLS and pause while the list is filtered
(3) Double-click the security.tls.version.enable-deprecated preference to switch the value from false to true
(4) If the security.tls.version.max preference is bolded and has a value less than 4, reset to the default value by clicking the button toward the right end of the row with the left-pointing arrow
When you visit the site again, does Firefox let you access it now, either using the latest TLS or by downgrading to an older version of TLS?