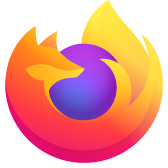 saving webpages
I don't have a table with a simcard so save view manga online with my pc and save as complete webpages...
When I do so there are anything from 8 to 60 images for each manga...
In the current series I'm grabbing the fansubs groups first and last image is a .png file with the manga images in between being .jpg files....
When I save the pages it is saving all the images as ,jpg files and calls the first and last images faulty when I try to open them...
View fine after I rename them from ,jpg files to .png files...
Don't know why they don't save with the right extention to start with???
Firefox Quantum 67.0.4 (64 bit) Mozilla Firefox for Linux Mint Mint - 1.0
Linux Mint 19 Cinnamon Cinnamon Version 3.8.9 Linux Kernel 4.15.0-54-generic Intel© Core™ i5-4690K CPU @ 3.50GHz × 4 NVIDIA Corporation GM107 [GeForce GTX 750]
Shockwave Flash 32.0 r0

I don't have a table with a simcard so save view manga online with my pc and save as complete webpages... When I do so there are anything from 8 to 60 images for each manga... In the current series I'm grabbing the fansubs groups first and last image is a .png file with the manga images in between being .jpg files.... When I save the pages it is saving all the images as ,jpg files and calls the first and last images faulty when I try to open them... View fine after I rename them from ,jpg files to .png files... Don't know why they don't save with the right extention to start with??? Firefox Quantum 67.0.4 (64 bit) Mozilla Firefox for Linux Mint Mint - 1.0 Linux Mint 19 Cinnamon Cinnamon Version 3.8.9 Linux Kernel 4.15.0-54-generic Intel© Core™ i5-4690K CPU @ 3.50GHz × 4 NVIDIA Corporation GM107 [GeForce GTX 750] Shockwave Flash 32.0 r0