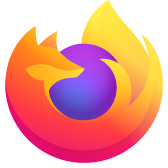 Hi, i have big problem with mozilla sync, I sign in my account succesful but it can not load my data, no bookmarks, no passwords and add ones
I need to my all data, but I can not restore that by login and syncing data. i had to many bookmarks and passwords in there :(
I need to my all data, but I can not restore that by login and syncing data. i had to many bookmarks and passwords in there :(
所有回覆 (2)
It's important to note that Firefox Sync is not a data backup service and should not be used as such. The data stored on the Sync servers may not be permanently retained.
Furthermore, if you have requested a password reset, the data is automatically deleted for privacy reasons.
Your best option is to pull the bookmarks and login data from another device that has this data stored on it.
Are you having problems with sync, or have you lost some data?