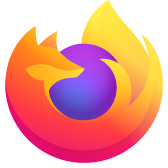 I can't delete addresses in drafting emails and I can't highlight emails with the arrow keys to move them or delete them but I could last week
n't delete addresses in drafting emails and I can't highlight emails with the arrow keys to move them or delete them but I could last week
n't delete addresses in drafting emails and I can't highlight emails with the arrow keys to move them or delete them but I could last week
所有回覆 (1)
You posted in the Firefox support fora queue. Firefox doesn't do email, it's strictly a web browser.
If you are using Firefox to access your mail, you are using "web-mail" such as Yahoo!Mail or Gmail. You should seek support from your "web mail" service provider or a forum for that service.
If your problem is with Thunderbird, let us know and we can move this thread to the Thunderbird support queue.
https://support.mozilla.org/en-US/kb/problems-with-email-how-to-find-help