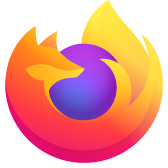 Firefox is adding .htm to the end of .msg files when it tries to open them
I am using an online DMS solution that allows me to archive emails and documents. When I try to open an email that has been saved, it asks me what I would like to do do with the file.
If I choose open with Firefox, it opens in a new browser and is not legible.
If I choose to open it with Outlook, it will download a temp copy and add a .htm extension and tosses an error in Outlook saying that the command line argument is not valid.
If I choose to save the file, it will download the file without the .htm extension.
How do I stop it from adding the .htm extension?
Thanks
Rob
I am using an online DMS solution that allows me to archive emails and documents. When I try to open an email that has been saved, it asks me what I would like to do do with the file. If I choose open with Firefox, it opens in a new browser and is not legible. If I choose to open it with Outlook, it will download a temp copy and add a .htm extension and tosses an error in Outlook saying that the command line argument is not valid. If I choose to save the file, it will download the file without the .htm extension. How do I stop it from adding the .htm extension? Thanks Rob