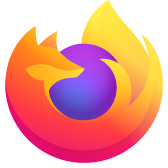 Copy and paste doesn't work
When I try copy and paste on any webpage, nothing happens. I even tried cut and paste but only cut works. I'm currently using this version: 60.2.0esr (64-bit) Kali Linux distribution file Kali - 1.0
PS: Even tried to copy and paste while editing this message but it didn't work (I trie copy and paste using Ctrl+C/Ctrl+V, right click, middle-click/select/middle-click but nothing worked)
When I try copy and paste on any webpage, nothing happens. I even tried cut and paste but only cut works. I'm currently using this version: 60.2.0esr (64-bit) Kali Linux distribution file Kali - 1.0 PS: Even tried to copy and paste while editing this message but it didn't work (I trie copy and paste using Ctrl+C/Ctrl+V, right click, middle-click/select/middle-click but nothing worked)
所有回覆 (8)
Start Firefox in Safe Mode {web link}
A small dialog should appear. Click Start In Safe Mode (not Refresh). Is the problem still there?
I just tried it but the problem is still there.
Thank you, I checked all the links, but none have brought me a sufficient answer to my problem unfortunately, and I think that it is mainly because the problem here is mainly on Firefox, I tried the copy paste outside Firefox (in my terminal) and it worked properly.
I'm still having the same issue and there still seems to be no resolve.
Is anything placed on the clipboard when you do a copy? Can you paste in Firefox text copied to the clipboard in another application?
Note that Firefox 60.7.1 ESR is current. There have been extension issues with an expired intermediate certificate that were fixed in 60.6.2 ESR and 66.0.4, so it is important to keep Firefox updated.