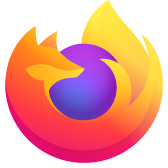 website named www.esic.in is not running on Firefox 63.0.3. why? Please help us to solve this matter.
When we are visiting on website www.esic.in, we are facing an error as shown below:-
Secure Connection Failed
An error occurred during a connection to www.esic.in. Peer's certificate has an invalid signature. Error code: SEC_ERROR_BAD_SIGNATURE
   The page you are trying to view cannot be shown because the authenticity of the received data could not be verified.
   Please contact the website owners to inform them of this problem.

Learn more…
Report errors like this to help Mozilla identify and block malicious sites
When we are visiting on website www.esic.in, we are facing an error as shown below:- Secure Connection Failed An error occurred during a connection to www.esic.in. Peer's certificate has an invalid signature. Error code: SEC_ERROR_BAD_SIGNATURE The page you are trying to view cannot be shown because the authenticity of the received data could not be verified. Please contact the website owners to inform them of this problem. Learn more… Report errors like this to help Mozilla identify and block malicious sites
所有回覆 (1)