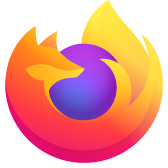 Certain streamable videos won't play
https://streamable.com/5clm - I can't get this video to load but https://streamable.com/heuo plays without a problem. I've noticed this issue a couple of times now. Could anyone please help?
所有回覆 (3)
I opened both pages. My download managers showed the file is there to download, but the player will not play. I did notice the players controls were not there.
The issue doesn't appear on Chrome however, just Firefox. That's why I was wondering how to fix the issue.
One work around is to download the clip.