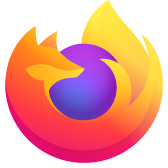 when i try to login gmail.com , getting a message -(Error code: sec_error_inadequate_key_usage)
mail.google.com uses an invalid security certificate. The certificate is not trusted because it was issued by an invalid CA certificate. (Error code: sec_error_inadequate_key_usage)
mail.google.com uses an invalid security certificate. The certificate is not trusted because it was issued by an invalid CA certificate. (Error code: sec_error_inadequate_key_usage)
所有回覆 (2)
This problem usually occurs when your system date and time isn't the same time of the loading server. So I would request you to check your time in your system i.e. Date and Time Settings.
In Case This Problem occurs again.
Go to Tools --> Options
Now click on the Advanced tab and then on Encryption tab
Now click on the Certificates button
Click on View Certificates
Click Add Exceptions
Write the address of the website
Confirm the Certificate.
Warning the above method can cause Security risks.