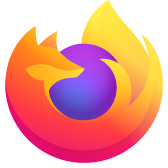 Most Visited bookmarks question
In the latest version of Firefox, the "Most Visited" dropdown menu appears as a button in the Bookmark Toolbar. Is there a way that I can add the "Most Visited" dropdown menu to a different toolbar? I don't want to display the entire Bookmark Toolbar which takes up an entire line, just to have access to the "Most Visited" button/drop down menu. Also, Firefox isn't adding most my visited websites/links/bookmarks to the "Most Visited" dropdown menu/button. Is there a setting that I have to enable? I basically want some way that gives me quick acces to my most frequently visited websites, something like a speed dial feature Thanks
In the latest version of Firefox, the "Most Visited" dropdown menu appears as a button in the Bookmark Toolbar. Is there a way that I can add the "Most Visited" dropdown menu to a different toolbar? I don't want to display the entire Bookmark Toolbar which takes up an entire line, just to have access to the "Most Visited" button/drop down menu. Also, Firefox isn't adding most my visited websites/links/bookmarks to the "Most Visited" dropdown menu/button. Is there a setting that I have to enable? I basically want some way that gives me quick acces to my most frequently visited websites, something like a speed dial feature Thanks
所有回复 (2)
No, you can not move just one folder or item from the Bookmarks Toolbar. But you can hide or delete the other folders / items so that when you move the Bookmarks Toolbar Items (as named while in the Customize mode) only the Most Visited folder appears.
"Most Visited" and "Recently Bookmarked" and "Recent Tags" are examples of so called Smart Bookmarks folders and are not real existing folders.
Such smart folders show a list created by a query of the places.sqlite database that stores the bookmarks and the history in Firefox.
Smart folder lists show a maximum of 10 entries by default.
Bookmarks or history items that show up in a smart folder list are stored elsewhere in another folder and any changes made are applied to the real bookmark or history item.
If you remove an entry then the list is shifted up and a new entry that wasn't shown previously is added to show 10 entries.
If you add a new bookmark or visit a website then a new item is added at the top and the entry at the bottom disappears from that list.
Items that disappear from the list are not gone, but merely do not show up anymore in that list.
Actions like copy & paste or delete that you perform on bookmarks in such a list are done on the original bookmark.