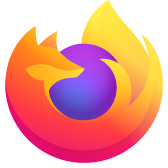 Profile bug? "unresponsive plugin" Shockwave (/questions/970014)
youtube and all other videos Lag and are running slow...the voice and music play fine but the video pauses from time to time and the pixels get all goofed up on youtube
youtube and all other videos Lag and are running slow...the voice and music play fine but the video pauses from time to time and the pixels get all goofed up on youtube
所有回复 (2)
Hello,
Many site issues can be caused by corrupt cookies or cache. In order to try to fix these problems, the first step is to clear both cookies and the cache. Note: This will temporarily log you out of all sites you're logged in to. To clear cache and cookies do the following:
Go to Firefox > History > Clear recent history or (if no Firefox button is shown) go to Tools > Clear recent history.
Under "Time range to clear", select "Everything".
Now, click the arrow next to Details to toggle the Details list active.
From the details list, check Cache and Cookies and uncheck everything else.
Now click the Clear now button.
Further information can be found in the Clear your cache, history and other personal information in Firefox article.
Did this fix your problems? Please report back to us!
Thank you.
Try to disable hardware acceleration in Firefox.
Tools > Options > Advanced > General > Browsing: "Use hardware acceleration when available"
---
You can check for problems with current Flash plugin versions and try these:
disable a possible RealPlayer Browser Record Plugin extension for Firefox and update the RealPlayer if installed
disable protected mode in the Flash plugin (Flash 11.3+ on Windows Vista and later)
disable hardware acceleration in the Flash plugin