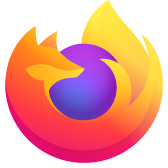 Can't print anything in 'portrate' everything comes out landscape-with not options available on print page
Whenever I try to print a page using anything in FIREFOX I'm not given the choice of orientation and everything comes out in 'landscape' mode. I don't see where or why......if I'm using CHROME -- I'm always given the normal choice between landscape and portrait. Thanks for any help
Whenever I try to print a page using anything in FIREFOX I'm not given the choice of orientation and everything comes out in 'landscape' mode. I don't see where or why......if I'm using CHROME -- I'm always given the normal choice between landscape and portrait. Thanks for any help
所有回复 (4)
Try the following:
Click Print
On the popup window, click the Option button
Select Landscape
Please report back soon.
Sorry, but my question may not have been clear---whenever I hit print, no matter from what program, if I'm in Firefox, it does NOT give me the option to print in landscape or portrait, it just has me hit the print button and this gives me ONLY a document printed in landscape. I'm never given the layout option in any of the windows. thanks
Try selecting the Page Setup from the Firefox button.
选择的解决方案
Edit: That was incorrect, sorry.
由jscher2000 - Support Volunteer于修改