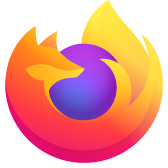 have you fixed the stuffed up google maps streetview and the useless history system in the mac version. Also what about the font size of the text with the bookm
If I upgrade to FF 21 the street view in google doesn't work correctly. The history files do not act correctly and the font size of the text related to files on the bookmarks toolbar is unacceptable
If I upgrade to FF 21 the street view in google doesn't work correctly. The history files do not act correctly and the font size of the text related to files on the bookmarks toolbar is unacceptable
所有回复 (4)
Could you attach a screenshot?
Try to use JPG or PNG image file format and make it public view
Here are the before and after screen shots. As you can see the bookmarks are in a larger font which takes up too much space on the bars. The history files are unusable, this is the same before and after the upgrade. Streetview, the updated version is useless tghe view is far too small and the curser doesn't follow the correct position on the screen.....off to reinstal version 17..... Geoff
You can check for problems with the places.sqlite database file in the Firefox profile folder.
Start Firefox in Safe Mode to check if one of the extensions (Firefox/Tools > Add-ons > Extensions) or if hardware acceleration is causing the problem (switch to the DEFAULT theme: Firefox/Tools > Add-ons > Appearance).
Do NOT click the Reset button on the Safe Mode start window or otherwise make changes.