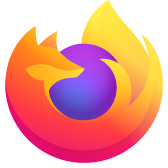 why can't I access fishpond.com.au--every time I type it in or click on the link the url switches automatically to fishpond.co.uk
I've cleared the fishpond.co.uk cookies from my cash and blocked it but no difference
I've cleared the fishpond.co.uk cookies from my cash and blocked it but no difference
所有回复 (1)
You can inspect and manage the permissions for all domains on the about:permissions page.
You can remove all stored data from a specific domain via "Forget About This Site" in the right-click context menu of an history entry (Show All History or History sidebar) or via the about:permissions page.
Using "Forget About This Site" will remove everything like bookmarks, cookies, passwords, cache, history, and exceptions from that domain, so be cautious and if you have a password or other data from that domain that you do not want to lose then make a note of those passwords and bookmarks.
You can't recover from that "forget" unless you have a backup of the affected files.
It doesn't have any lasting effect, so if you revisit such a 'forgotten' website then data from that website will be saved once again.