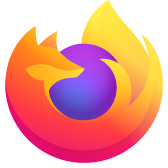 Outlook email
Hi Outlook Email no longer works with Firefox as it loads but then all functions are greyed out and nothing works
Hi Outlook Email no longer works with Firefox as it loads but then all functions are greyed out and nothing works
所有回复 (2)
Hi there Paultrish06!
I'm sorry to hear Outlook isn't working.
Many site issues, like the issue you're experiencing with Outlook, can be caused by corrupt cookies or cache. In order to try to fix these problems, try clearing cookies and cache. Note: This will temporarily log you out of all sites you're logged in to. To clear cache and cookies do the following:
Click the Library button and choose History.
(If you don't see the Library button, click the menu button and choose History.)
In the History menu, choose "Clear Recent History...".
Under "Time range to clear", select "Everything".
Now, click the arrow next to Details to toggle the Details list active.
From the details list, check Cache and Cookies and uncheck everything else.
Now click the "Clear Now" button.
Further information can be found in the Delete browsing, search and download history on Firefox article.
Did this fix your issue? Please report back to us!
Regards :)