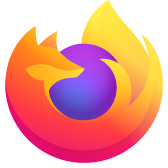 Firefox keeps crashing repeatedly
Firefox keeps crashing repeatedly. Here is the latest crash ID number: bp-52b83dd8-360a-4afa-b79b-18a900211030
Firefox keeps crashing repeatedly. Here is the latest crash ID number: bp-52b83dd8-360a-4afa-b79b-18a900211030
所有回复 (10)
Product Firefox Release Channel release Version 76.0.1 Build ID 20200507114007 (2020-05-07) Buildhub data OS OS X 10.15
Mon, 01 Jun 2020 01:27:40 GMT bp-52b83dd8-360a-4afa-b79b-18a900211030 Signature: OOM | unknown | js::AutoEnterOOMUnsafeRegion::crash | <name omitted> | .str.1.llvm.16167093137456600597
That report is too old to be useful. Please post the reports for the last few days.
That crash report was from yesterday 10/29/2021.
10/29/2021: bp-7a136acb-9705-4a3f-930d-f21af0211030 10/29/2021: bp-763bcb92-13d4-41b2-bc49-a41d10211030 10/29/2021: bp-4b3206c0-2e47-47bc-8f11-9bd4e0211030 10/29/2021: bp-e3d0db1b-79f3-4ab8-b7db-a06830211030 10/29/2021: bp-e4eecf15-bb12-4c7c-ae98-ae16e0211030 10/29/2021: bp-b42ffbb4-2518-4a6b-9c13-7920e0211030
yeah this is annoying and just starting happening to me over the past week. I reinstalled it and still crashed randomly. Only addon I have is metamask. about to switch browsers after years of supporting this project. Cant keep reinstalling metamask every day.
Those reports are for; Product Firefox Release Channel release Version 76.0.1
Product Firefox Release Channel release Version 77.0.1 ++++++++++++++++++++++++++++++ Product Firefox Release Channel release Version 83.0 Build ID 20201112153044 (2020-11-12) Buildhub data OS OS X 10.15
Date Processed 2021-10-30 01:29:58 UTC CrashTime Thu, 31 Dec 2020 23:20:54 GMT bp-b42ffbb4-2518-4a6b-9c13-7920e0211030 Signature: js::gc::TraceEdgeInternal<T>
Crash Reason EXC_BAD_ACCESS / EXC_I386_GPFLT
This is for Sumo's Related Bugs 1474623 You are not authorized to access bug 1474623.
I was thinking your system clock was wrong, but the reports you are posting are not for the current Firefox version.
Whenever the program crashes, make sure the crash report has been sent. Do you have any unsubmitted reports?

In the address bar, type about:crashes<enter>. Note: If any reports do not have BP- in front of the numbers/letters, click it to submit them.
The crash report is several pages of data. We need the report numbers to see the whole report.
Using your mouse, mark the most recent 7 - 10 Submitted crash reports, and copy them. Now go to the reply box and paste them in.
Please, Do not post a screenshot ! !

For more help on crash reports, see; https://support.mozilla.org/en-US/kb/firefox-crashes-asking-support
First of all, thank you guys for looking into this for me. I am not technologically savvy so the fact that anyone is even reading what I am posting means a lot to me.
To answer your question, I do have unsubmitted reports. Whenever I click "submit all" it only submits some of them. There is a long list of reports that all say "failed" next to them. When I individually click to submit these reports, the same things happens: Failed.
The reports that don't want to be sent, don't worry. It's not you.

About:Throttling You're seeing this page because the crash report you selected was held back from submission. For statistical purposes, we don't need every crash report and sometimes we decline the submission of a crash report as a form of throttling.
Bug 1662317 About Throttling Steps to reproduce:
My Firefox crashed but did not submit the crash report.
Actual results:
I tried to manually send the report, and the system gave me the message: About Throttling
Expected results:
If Mozilla does not need the report, I, the user, still want to know what happened. How else can I fix or understand what went wrong?
Please post the crash reports that were sent.