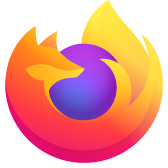 Браузер
Что делать,если браузер не использует сессию для входа в личный кабинет на различных сайтах? Например на ютуб. Я вхожу в личный кабинет, закрываю браузер, захожу заного в ютуб, и мне нужно повторно заходить в личный кабинет.
Что делать,если браузер не использует сессию для входа в личный кабинет на различных сайтах? Например на ютуб. Я вхожу в личный кабинет, закрываю браузер, захожу заного в ютуб, и мне нужно повторно заходить в личный кабинет.
所有回复 (1)
Detail like websites remembering you and log you in automatically is stored in a cookie.
You can use these steps to make a website recognize and remember you.
create a cookie allow exception with the proper protocol (https:// or http://) to make a website remember you
You can check that you aren't clearing important cookies.
using "Delete cookies and site data when Firefox is closed" keeps cookies with an allow exception
using "Clear history when Firefox closes" to clear cookies clears all cookies including cookies with an allow exception you may want to keep
clearing "Site Preferences" clears exceptions for cookies, images, pop-up windows, and software installation and exceptions for passwords and other website specific data
Settings -> Privacy & Security
Cookies and Site Data: "Manage Exceptions"