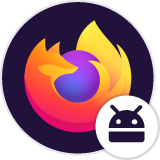 Firefox for andriod, Instagram add
Hi, just changed to Firefox from chrome because I herd great things, it has been great so far but some functionality is missing, anyway to the problem, I scroll through Instagram quite often and happen to look at adds aswell, when I click on them it opens a Firefox website I guessed attached to Instagram, the problem is that when I continue to click further looking at items then want to exit I have to keep pressing the back button instead of just having a close symbol, this problem is really annoying just asking to see if anyone can help, thanks
Hi, just changed to Firefox from chrome because I herd great things, it has been great so far but some functionality is missing, anyway to the problem, I scroll through Instagram quite often and happen to look at adds aswell, when I click on them it opens a Firefox website I guessed attached to Instagram, the problem is that when I continue to click further looking at items then want to exit I have to keep pressing the back button instead of just having a close symbol, this problem is really annoying just asking to see if anyone can help, thanks
所有回复 (9)
Hi
You can just enter a new search term in the address bar, or open the tabs menu and close tabs.
I can't touch the address bar as its locked on the adds website
So that we can appreciate what you are seeing and hopefully find a solution for you, please can you attach a screenshot of the problem that you are having in a reply to this thread.
don't worry its a poor bit of ui design there is a x to exit right next to the address bar but is the same colour or close to the same as the address bar so disappears, thank you for your support although i hope you can get this changed.
由deaglan于修改
Hi
Are you able to share the address of the website that you are looking at in that screenshot?
Do you have an Instagram app on your device?
Hi Seburo
Yes sorry should have made this clear, yes when i am using the Instagram app on my phone, when i click on a add it opens a webpage through Firefox, i don't know if the graphical issue is due to Firefox or Instagram
It sounds like the Android settings have Firefox for Android set to open links.
If you wish you can change this, search for "default applications" in the Android settings app, but you may find that this is the best option to view those adverts on your device.