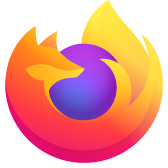 Mozzila Firefox 87.0 is starting to crash by itself.
For 10 years, I've been using Firefox in all of my devices and never had a problem until today. I tried to open WhatsApp web and the tab kept crashing. I deleted the cookies and history, but nothing happened.
I try to browse some help online, and the tab crashes. I pressed the "restore tab" and it returns to normal. I tried to open a news site and checked my emails, the tab crashes again. Again, I press the restore tab but this time the tab kept crashing like the WhatsApp. I tried to do the same thing in private window and in safe mode but these symptoms still occurs.
These are the latest crash ID from about:crashes. 308f9c2f-793e-4340-a8fa-3113e9d501b4 01/04/2021, 23:16 466b63ee-a465-4956-add8-ec52aaf22d7c 01/04/2021, 23:14 10529b5f-f40d-4d57-b8fc-adb5ad97b8d7 01/04/2021, 23:13 e23f539a-9ce0-4f76-923f-425ec4a4e3d3 01/04/2021, 22:59 659cbd5b-18bd-4391-b986-67f49b63d061 01/04/2021, 22:59 06278dfb-7eb3-4a5e-8bfd-7d30fb695466 01/04/2021, 22:59 2cd155cd-63a0-4a6f-ae55-88b2a815b21d 01/04/2021, 22:59 d3f18060-9fdd-4b06-8f07-49e540d1813f 01/04/2021, 20:52 b475f17c-4304-4126-a3be-4c2370a977ff 01/04/2021, 15:35 079135b1-414e-4859-a2c3-6cc55f68daec 01/04/2021, 14:25
The List of things I've tried - Remove cookies and history - Run the faulty sites on Safe Mode - Refresh Firefox - Reinstall Firefox - media.wmf.vp9.enabled -> From True to False
PC SPEC 16 GB of ram Windows 10 NVIDIA 1050Ti Intel Core i7 7th gen
For 10 years, I've been using Firefox in all of my devices and never had a problem until today. I tried to open WhatsApp web and the tab kept crashing. I deleted the cookies and history, but nothing happened. I try to browse some help online, and the tab crashes. I pressed the "restore tab" and it returns to normal. I tried to open a news site and checked my emails, the tab crashes again. Again, I press the restore tab but this time the tab kept crashing like the WhatsApp. I tried to do the same thing in private window and in safe mode but these symptoms still occurs. These are the latest crash ID from about:crashes. 308f9c2f-793e-4340-a8fa-3113e9d501b4 01/04/2021, 23:16 466b63ee-a465-4956-add8-ec52aaf22d7c 01/04/2021, 23:14 10529b5f-f40d-4d57-b8fc-adb5ad97b8d7 01/04/2021, 23:13 e23f539a-9ce0-4f76-923f-425ec4a4e3d3 01/04/2021, 22:59 659cbd5b-18bd-4391-b986-67f49b63d061 01/04/2021, 22:59 06278dfb-7eb3-4a5e-8bfd-7d30fb695466 01/04/2021, 22:59 2cd155cd-63a0-4a6f-ae55-88b2a815b21d 01/04/2021, 22:59 d3f18060-9fdd-4b06-8f07-49e540d1813f 01/04/2021, 20:52 b475f17c-4304-4126-a3be-4c2370a977ff 01/04/2021, 15:35 079135b1-414e-4859-a2c3-6cc55f68daec 01/04/2021, 14:25 '''The List of things I've tried''' - Remove cookies and history - Run the faulty sites on Safe Mode - Refresh Firefox - Reinstall Firefox - media.wmf.vp9.enabled -> From True to False '''PC SPEC''' 16 GB of ram Windows 10 NVIDIA 1050Ti Intel Core i7 7th gen