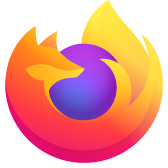 cannot see camera in google hangouts
I am using firefox 65.0.1 and Ubuntu 18.04
I am trying to use google hangouts. It was working fine. My problem is that I can't see my own camera, microphone, from the camera working fine. I can also see my camera with cheese. I have also allowed, in preferences to use the camera (logitech webcam pro 9000)
thank you
I am using firefox 65.0.1 and Ubuntu 18.04 I am trying to use google hangouts. It was working fine. My problem is that I can't see my own camera, microphone, from the camera working fine. I can also see my camera with cheese. I have also allowed, in preferences to use the camera (logitech webcam pro 9000) thank you
所有回复 (3)
i have tried to find a solution for this. i even tried to get hangouts up, i cant even get it all all, the message i got was its only for android. used to be i could type hangouts in googles search and hangouts would load but not now apparently, i wanted tyo see if i could get camera to work
the only thing i can find out is you have to have chrome to use hangouts which i wont do, i guesss your using chrome??
nope - using firefox. Its all pretty strange. To run hangouts I goto https://hangouts.google.com/ and it magically appears. Then there is something called yakyak which will also connect you (I have no idea what its for but it does connect to hangouts)
My only real problem is that, even though I have had an occasional notification that it sees my camera and microphone the camera won't work. The microphone is part of the camera and that actually works!
None of this makes sense to me.