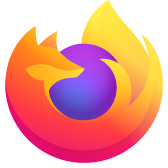 My laptop automatically updated to Firefox 56.0.1 64 bit. Now, my logins and passwords are no longer available. What is the most simple way to get them back?
All of my saved logins and passwords were deleted from Firefox during update. I need them back!
All of my saved logins and passwords were deleted from Firefox during update. I need them back!
所有回复 (6)
Hi there,
Sorry to hear that the logins and passwords are missing. Where are we looking?
Is the setting to automatically add login on? (Check in the Privacy and Security Settings under Passwords)
There are two places I would check first, then I would consider looking in the 32bit Firefox profile folder for a logins.json file. (Your profile on start up may have been changed) Profile Manager - Create, remove or switch Firefox profiles - use this to start Firefox with the Profile manager to find if ther eare multiple profiles.
savvygirlmisskris said
All of my saved logins and passwords were deleted from Firefox during update. I need them back!
Update: Yes, save passwords and logins from websites is checked. When I click on show logins, there is nothing there anymore. I decided to import from that screen my login information from Chrome. I know I am missing a bunch though because I do not use Chrome nearly as much as Firefox. I had read the other day on here to download a certain add on and that would provide for me my login info. that has disappeared. I can't remember the name of it. However, it worked. Then I restored my computer to an early date and that is gone now too.
Well if was not gone before it certainly is now. So sorry. Good Luck.
Did you follow guigs suggestion ??? There still might be a copy in a old profile or in logins.json file.
From the Extension page can look for password programs.
Last Pass saves your stuff off your computer which is a good idea I think. This is one of the better ones (so reviews say) though the updates are slow for it. https://addons.mozilla.org/en-US/firefox/addon/lastpass-password-manager/
Please let us know if this solved your issue or if need further assistance.
Unfortunately, the Windows System Restore feature doesn't let you precisely roll back to the best moment in time. However, you may be able to extract some data from the later restore point that you can use with the earlier one, if that makes sense. To explore:
(1) Set Windows to show hidden files and folders
https://support.microsoft.com/en-us/help/14201/windows-show-hidden-files
(2) Use a utility that lets you easily browse your restore points just like they are folders on your C drive
http://nicbedford.co.uk/software/systemrestoreexplorer/
With each restore point, you'll go down the path to your Firefox profile folder(s):
C:\Users\username\AppData\Roaming\Mozilla\Firefox\Profiles
The files that you need for logins are:
These are like a matched set, so if you copy them out of a restore point, please be sure to keep them together. They will replace the ones you have now that have an incomplete set of logins.
Please note: when replacing files in your "live" profile folder, Firefox should be completely closed.
Did you only lose the passwords or did you lose other personal data in the profile folder as well?
You can check if you have an "Old Firefox Data" folder on the desktop in case the Refresh feature in Firefox has been used and a new profile has been created.
See also: